Get ready for CAVA 2020!


Click here

to download a PDF listing for all our upcoming 2020 events and exhibitions!
CAVA returns to the CHICAGO CULTURAL CENTER in 2020!
the 2020 MEMBERS' SHOW exhibition will be in
Renaissance Court, March 20–May 15, 2020.
​
We are pleased to announce our return to the Chicago Cultural Center's Renaissance Court Gallery for a two month Spring Members' Show. The exhibition will include an Opening Reception and Awards Ceremony, along with our second annual Intergenerational Art Event. If you are not currently a member of CAVA, please join today, and ensure your participation into this exhibition!
​
CHICAGO CULTURAL CENTER /Renaissance Court Gallery
78 East Washington Street, Chicago IL

CAVA's Second Annual Intergenerational Art Event
Friday, April 17, 2020, 2:00–5:00 p.m.
CHICAGO CULTURAL CENTER
Renaissance Court Gallery
78 East Washington Street, Chicago, IL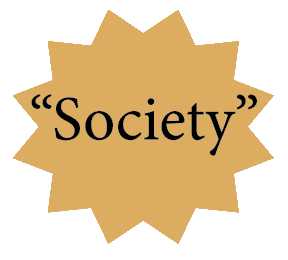 Details and more information coming soon!
SAVE THE DATE!
NEW CALL FOR ENTRIES COMING SOON!
Saturday, April 25, 2020
7:00-11:00 p.m.
STARRY NIGHT
Beverly Art Center's Gala and
Live Painting Event
This special gala event will take place at the Beverly Arts Center, 2407 West 111th Street (corner of 111th street and Western Avenue), located a short 20 minutes from the Loop in Chicago's historic Beverly Hills/Morgan Park neighborhood.
at the Old Town Triangle Art Center
1763 N. North Park Ave., Chicago, IL 60614 | 312.337.1938
Come join us for our critique salon night, an interesting and inspiring afternoon of discussions, critiques, and sharing creative ideas with fellow artists.
Show-and-Tell Salon


Sunday, May 17, 2020
2:00–5:00 p.m.
Urban Life / Social Fabric
DANK HAUS GALLERY
German American Cultural Center
4740 North Western Avenue, Chicago IL
| 773-561-9181
Summer 2020 Specialty Theme Show
SAVE THE DATE: In conjunction with the exhibition, CAVA's annual Learning Symposium will take place at Dank Haus on Friday, July 17, from 1:00–5:00 p.m.
CAVA's Annual Juried Exhibition


Sunday, October 4–Friday, October 30, 2020
The Leslie Wolfe Gallery, Old Town Triangle
1763 N. North Park Avenue, Chicago, IL 60614